Our story
In 2022, following more than 20 years of successful cooperation, the partner companies Airport Consulting Vienna (ACV) and Airport Design Management (ADM) joined forces under one strong brand – Airport Competence. With ADM's technical expertise and ACV's aviation market knowledge, Airport Competence combines the best of both worlds and offers our clients a wide-ranging portfolio of services. With a joint track record of more than 500 international consulting projects and 100 airport transactions, Airport Competence is a reliable partner for airport operators and investors as well as companies keen on developing airports or trading in airport assets.
Our clients benefit from this merger. They can draw from an even wider range of aviation skills, numerous complementary services, and a truly global expertise.
As before we cover all relevant areas of airport business- and technical development – from market assessment, traffic forecast, strategy, master planning, terminal- and facilities design to business planning.
From now on we can offer these services even more effective, faster, and more convenient to our clients.
AIRPORT COMPETENCE is your competent partner when it comes to the privatization and development of airports.
With a joint track record of more than 500 consulting projects and about 100 airport transactions (privatizations, PPPs, M&As), AIRPORT COMPETENCE is the ideal partner for both airport operators and investors (e.g. funds, banks, construction companies, etc.) who are keen on developing their airport and/or selling or purchasing airport assets.
The one-stop shop philosophy offers clients and key decision makers many advantages: a single point of contact for complex airport evaluations and due diligence studies not only saves costs and time but increases efficiency. These are most crucial aspects during bids.
Our seasoned airport professionals have gained their exceptional knowledge in various consulting and transaction projects all over the world. Some 20 full-time employees and about 50 freelancers are looking forward working with you!
​Integrated planning model​
While the airport industry is dominated traditionally by safety & security standards and passenger growth, in the last 20 years due to progressed privatization the profitability of an airport is becoming more and more relevant. Thus, our service can be divided into Consulting & Privatization services.​
Service Range​
Airport Competence offers a range of Consulting and Privatization services to help airports tackle the challenges they face and achieve their objectives.​
Tailor-made​
Airport Competence's consulting and privatization services are tailored to each client's unique needs, challenges, and objectives, and are delivered by a team of experienced and dedicated professionals. About 50 certification letters of key clients prove the efficient and successful provision of services by the AC team.​
Expertise​
By leveraging its expertise, insights, and solutions, Airport Competence helps airports optimize their operations, enhance their value proposition, and achieve sustainable growth and success.
Airport Competence – our USP​
Our competence is a result of constant learning by doing over 3 decades with different types and categories of airports all over the world.​
Experience​
Airport Competence has more than 30 years of experience in providing consulting services to airports in over 50 countries, helping them to overcome their challenges and achieve their goals.​
Track-record​
We are proud of our unique track record of 100+ airport transactions delivering the winning bid 25 times upon which our consortium partners invested more than 20 billion EUR.​
Capabilities​
Our capabilities include the delivery of the full range of airport needs through our highly qualified employees, freelancers, network partners and 50+ industry experts.​
Our team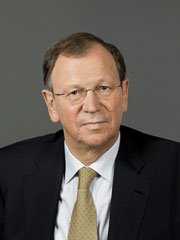 Johann Frank
Managing Director
Johann Frank is the founder of Airport Consulting Vienna and has been active as a top management advisor for the past 30 years.
He has a track record of more than 100 airport privatizations/PPPs and has been involved in about 300 airport development projects globally. He successfully supported upwards of 30 international consortia through a bid process. Following ACV's merger with its long-time partner Airport Design Management in 2022, Johann became Managing Director at Airport Competence.
"Our clients value our experience and sound understanding of the international aviation market and related tailor-made strategies."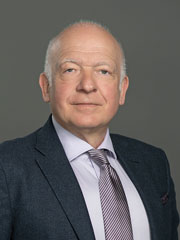 Peter Königshofer
Managing Director
Peter Königshofer is the founder of Airport Design Management and has over 25 years of experience in the field of airport planning as well as urban and regional development. He has been engaged in various infrastructure projects all over the world. Peter is skilled in all areas of program- and project management and design, operational concepts and capacity management. Following ADM's merger with its long-time partner Airport Consulting Vienna in 2022, Peter became Managing Director at Airport Competence.
"My mission as an airport planner is to bridge the gap between architectural aspirations and operational needs."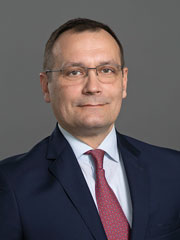 Yuriy Rubanov
Manager Central & Eastern Europe
Yuriy has in-depth knowledge of the aviation business (consulting and operation) dealing with the international airports especially in the European market, including ex-USSR Area. His project focus lies on Strategy, Traffic Forecasting, and M&A projects. He manages a multitude of clients, such as: ATC organisation, airlines, and design & construction bureaus.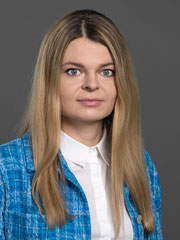 Katarzyna Kołaczyk
Terminal Design
Katarzyna holds degrees in architecture and urban planning. During her time with the company, she has mainly been involved in the design of passenger terminal buildings and ancillary airport facilities with a focus on functional planning. She has also participated in master planning projects.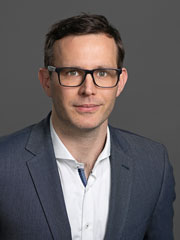 Patrick Bécède
Project Manager
As an architect, Patrick specialized mainly in passenger terminal buildings. Besides functional planning, his focus lies on the simulation of capacity and costs. Thanks to his French background, he acts as project manager for the French speaking world.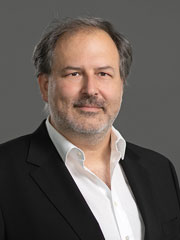 Michael Fara
Master Planner
Michael is a specialist in master planning and airside design. He has acquired a very special experience in this area in various projects worldwide. The interface between the airside movement areas and terminal areas are among the focal points of his work.